As you may know, Apple has just released its new iPhone 4s.  Analysts and the stock market were not impressed, with Apple's stock taking a pretty significant hit in the days that followed.  And then Apple reported selling 4 million iPhones in the three days that followed…
One of the key features of the new iPhone is a program called Siri that is a voice-activated personal assistant that will respond to natural language inquiries.  So if you ask Siri "Do I need a coat today," it will respond with a weather forecast.   Apple has labeled Siri as "beta" software, which means it's still in the testing phase, not completely ready for prime time.
Tech bloggers are having a great time experimenting with how Siri will respond to various questions.  One of the most popular tests is using the great request from the movie 2001: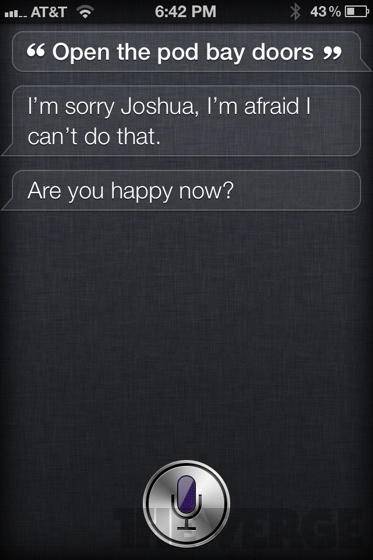 In fact, Siri has multiple responses to that question.  And it is certainly familiar with The Hitchhiker's Guide To The Galaxy: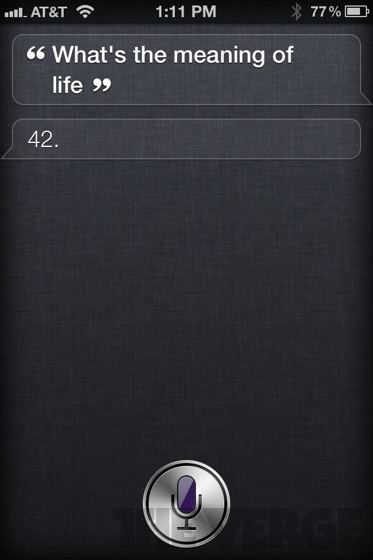 If you'd like to see a nicely curated collection of Siri answers to unusual questions, pay a visit to the S*&% Siri Says Tumblr blog.  Great stuff.  Hint about the content – the blog name is actually NSFW at some places….