One issue that has stayed in my book Mass Communication: Living in a Media World has been the issue of beauty, size and age in magazine advertisements and editorial content.  Here is the first of three posts that look these issues over the years that I originally wrote back in 2009:
Is There In Truth No Beauty? Part I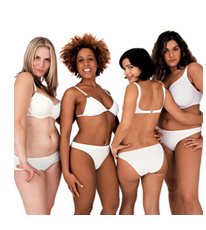 Truth #3 states that Everything from the margin moves to the center, and we've seen yet another example of this take place since the second edition of Living in a Media World came out. You may recall back in 2005, Dove shook up the world of beauty advertising with its Campaign For Real Beauty featuring attractive ladies of a variety of sizes posing in their underwear. Around the same time, Nike ran ads portraying athletic women with "big butts" and "thunder thighs," leading some observes to ask whether the era of the waif and heroin chic was over? Were we going to see more images of "realistic looking" women in magazine features and advertisements?
That, of course, begs the question as to what constitutes real women. Are size 2 women not real? Or is it more that average sized women are ignored by the media. There is also the issue that while the women in the Dove and Nike ads are not small, they are also not average looking.
Then, in 2008, questions surfaced in the form of an article from The New Yorker as to how much the photos of Dove's "lumpy ladies" had been manipulated. Had they been retouched to make them look better? New Yorker said yes, photographer Annie Leibovitz said "no," and eventually the digital artist who did the retouching said that the New Yorker had misrepresented his remarks.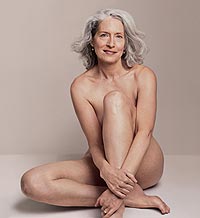 Dove has followed up this campaign with a campaign celebrating how women look as they age in support of a line of "Pro-Age" products. These ads again were controversial for featuring nude (non-explicit) photos of women over the age of 50. And once again, they were shot by Annie Leibovitz.
So while we can have just about any imaginable image of young, thin women published without exciting too much comment, as soon as the models are either larger sized (relatively) or older, the photos start becoming controversial. Now, four years after Dove's launch of the Campaign For Real Beauty in the United States, the question is – have alternative images of beauty made it into the mainstream?