Everyone in the tech press is spending enormous numbers of electrons on the new Apple watch announced today.  Except it was really announced several months ago.  It will talk to your iPhone, it will track your activity, it will help you navigate, it will….
…run at most 18 hours before it needs to be hooked up to a charger, when it's new, before the battery starts its slow march toward death.
And the price?  Any where from $350 for the entry-level Sport model all the way up to $10,000+ for the 18k gold Edition model.  Yes, more than $10,000 for a gold electronic device that will be obsolete in two years. (Buzz is that maybe the high-end watch is a great idea.  We'll see.)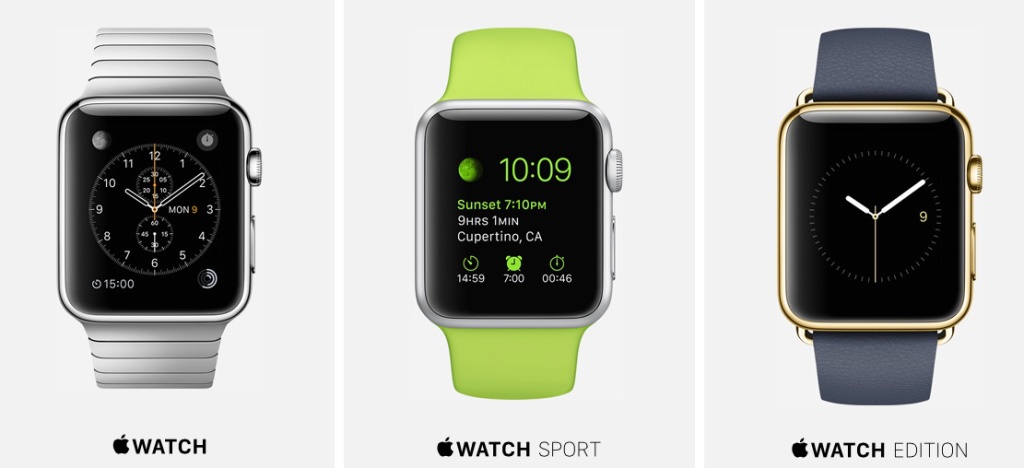 Now I realize that I'm not anywhere near Apple's target market for fancy/schmancy Edition watch. And I realize that I'm an incurable Apple fan boy.  But I have to admit that the Apple Watch loses me. I'm far more interested in the new Pebble Time smart watch that uses an eInk display that isn't nearly as cool looking as the Apple display, but has the capability of running for up to a week between charges. (Only a lack of money is keeping me from pre-ordering the new Pebble.)
I'm sure Apple will sell a boatload of their watches (along with their new-and-improved laptops), but the thing that really struck me coming out of announcement was that HBO will be available without a cable subscription through the Apple TV streaming box. (Apple will reportedly have it as an exclusive for three months, then other providers will be able to sell it.)
I doubt that cable companies will ever be forced by the federal government to start selling al a carte cable channels (nor should they, in my view), but people who want to pick and choose a few select cable favorites are getting pretty close to being able to do that with streaming.  And in the long run, I think that's going to be the big change that today brings (in part) to the media world landscape.