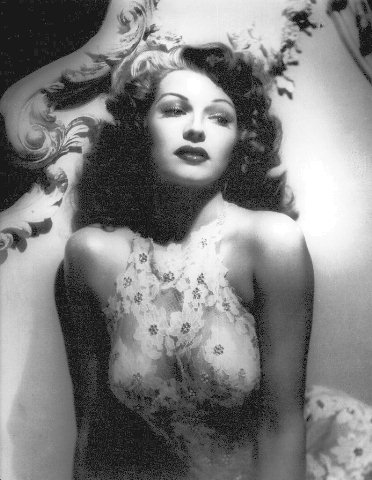 Back in 1939, a young actress by the name of Rita Hayworth was trying to become a household name, and her press agent, the legendary Henry Rogers was willing to do whatever it would take to make her a Hollywood star.  Among his efforts was putting out a made-up press release naming Hayworth the winner of a non-existent "best dressed off-screen actress" by a nonexistent group.  That story landed Hayworth a big photo story in Look magazine (a competitor of Life) and launched the buxom actress's career.
Why do we care?  Because it's just happened again.  The British newspaper The Daily Mail just recently ran a story proclaiming that singer Rhianna's ad campaign for Armani undies had won an award from Advertising Age magazine for being the sexiest of the year.  It even quotes Advertising Age as saying: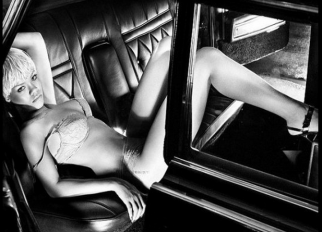 "It's Rihanna at her sexiest.  She's never looked this good," they said, adding: "She's in amazing shape and the pictures are stunning."
The only problem?  As Romenesko points out, Adversiting Age didn't actually give out an award for the sexiest ad.  That's why none of the stories about it (from Huffington Post, and the Hindustan Times, the Global Grind, and others) had links back to Ad Age.)  Rihanna tweeted it about as well.  (As a side note, the "they" in the attribution should have been a tip off that there was not really a source behind the story.  Remember Truth 7 – There is no "they."
The actual source of the story? A company called TNI Press Ltd. that writes stories for British tabloids and is the source for recent stories extolling Rihanna's sexiness.
In his NY Times obit, Henry Rogers was quoted as saying, "If I did now what I did then," Mr. Rogers said in 1987, "I'd be barred from every news media outlet."
Hmmm…. I don't think so.  In fact, thinks that very little has changed from the 1930s.  This would be a prime example of Truth 4: Nothings's new: Everything that happens in the past will happen again.
As a side note, I just ran a Google search on Rihanna's Armani ad and found 24 media stories on Rihanna's award but only one link to the actual correction.  When it comes to celebrity gossip, gossip likely put forward by the celeb herself, do we really care whether it's true?  Doesn't look like it.